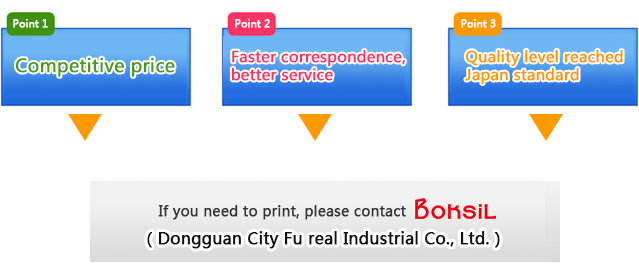 Low production costs
Labor costs and rents in China are lower than those of foreign developed countries, so even the transpotation costs are included ,it still offers a lot of benefits. However, it is very difficult to find a reliable printing company in local place of China.

Faster correspondence, Better service
All the supporting facilities of the project are in readines including the pre printing, printing, after printing. So we can cope with the emergency when the customers have urgent needs. Meanwhile,for a quickly correspond to the customer's urgent orders,30% of the daily production plan are adjustable at any time. In addition,we have learned a good sense of service, established a professional team and improved the level of service of our enterprise througt long-term cooperation with some greatJapanese companies.
Stable quality
Since the establishment of the company,it has been mainly trading with Japanese enterprises, so we are very familiar with Japanese habits and quality requirements, and we are always recognized by customers. The quality of printing not only depends on the equipments, but also requires the rich experience of opertors and professional technology. We have the managers who are proficient in foreign languages,so we can contact with the customers without translator when we develop new products. which gets rid of the simple difference in translation process.